About Us
---

wants to make your cruise the very best. Our staff of Cruise Consultants combines over 15 years of cruising experience and has personally cruised on over 30 different ships. We're here to make your cruise enjoyable and stress-free. A personal representative will help you plan every step of your voyage from the moment you call us until you are safely back home. We've helped many cruise travelers during the last 10 years, and we plan to continue our high level of service for many years to come. Family owned and Operated. Ask for a personal quote today at info@ecruisenet.com


General Policies and Info

TERMS & CONDITIONS
We are very grateful that you chose

to help plan your cruise. There are certain conditions that apply to your purchase. If there is anything that you might not understand, please do not hesitate to call.

CANCELLATION PENALTIES
There is a cancellation penalty that varies with each cruise line. These are drawn out for you in the cruise lines' brochures. Please be sure to make note of them, as they are very important. Cancellation notices must be received by written notification.

AIR ARRANGEMENTS
For those who require a particular airline or would like to deviate from the cruise schedule, you can request any air deviation through the cruise line 90 days before departure. The cruise line charges between $35.00 and $50.00 per person plus any additional cost.

INSTANT CRUISE RESERVATION CONFIRMATION
We can give you a stateroom number confirmation...instantly! Our computers are linked directly to the cruise line's reservation systems. In most cases we can assign a confirmed guaranteed cabin number while you are on the phone making your reservation. For immediate availability, call us today at 410-529-4224 or send a request to info@ecruisenet.com

Personalized Service

Extensive Cruise Knowledge

Great Value

Dependable Recommendations

Representing over 14 cruise lines and over 120 ships,

definitely has what you're looking for. The Caribbean, Hawaii, Alaska, or the Bahamas are only a few of the places we can help you visit on your next cruise vacation. Our cruise agents helped many cruise travelers over the past 10 years, and we plan to continue our high level of service for many years to come.

CALL ecruisenet.com today or send a request to info@ecruisenet.com

---
IMPORTANT! These offers may be time-sensitive and capacity controlled. All promotions/pricing are subject to availability at the time of booking. All prices are in US Dollars unless otherwise stated. To ensure the best price please contact us today for a firm quote: ecruisenet.com 410-529-4224 or send an email to info@ecruisenet.com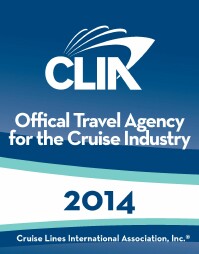 ecruisenet.com does not control these offers and cannot be held responsible for changes in price or terms.
Affiliated Agency of the Cruise Lines International Association and the Cruise Industry